Arnhem
All Aboard Dirk's Magic Bus
We all met outside the hotel packed and ready to go.  Dimitri introduced us to our driver Dirk (pronounced Derek) who was also a Belgian and knew Dimitri from his bus driving days.  Dirk was dressed in a jacket and tie and seemed very pleasant.  Veronica tends to get car sick so we sat near the front with Mary Kay who also tends to get car sick.  As we headed out of town you could see the camaraderie between Dimitri and Dirk as they spoke to each other in Dutch.  Dimitri then got on the loud speaker to go over the day ahead.  We would stop in Arnhem to visit the outdoor museum, then have lunch on the road, and arrive in the German medieval town of Bacharach in the early afternoon.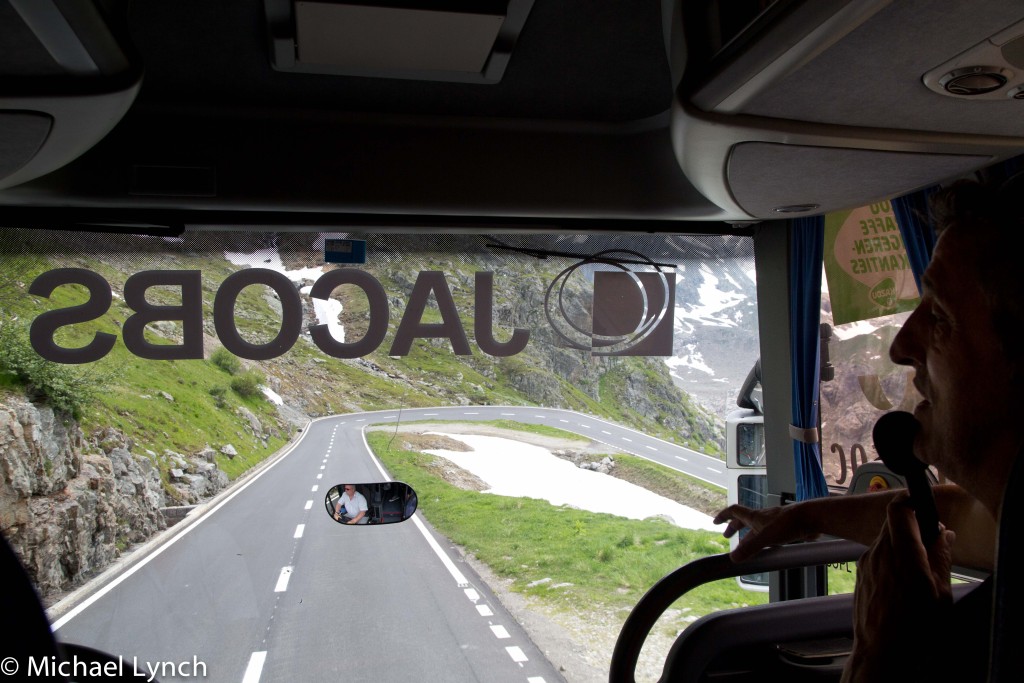 After a day and half of walking around Haarlem and Amsterdam a few hours on the bus seemed like good timing. In fact, the bus had a miraculous effect on many of us because each day it recharged our batteries for the next epic adventure. Before long Veronica was napping as we sped down the highway.
Arnhem – Outdoor Museum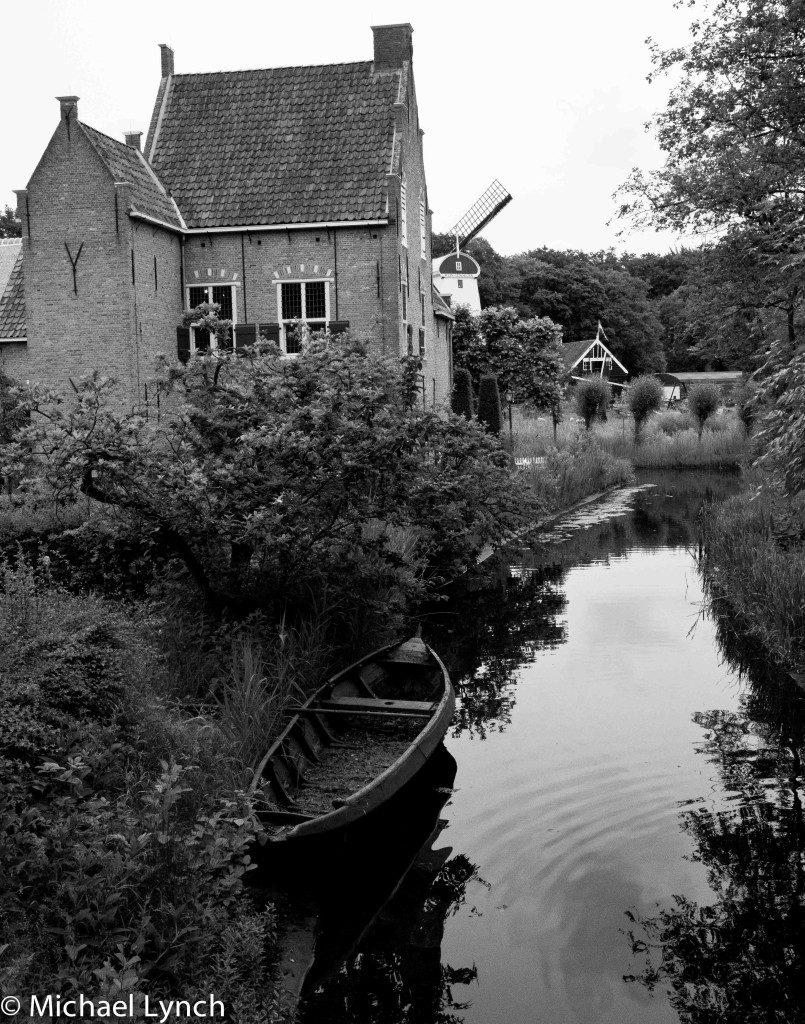 Our first stop was the outdoor museum in Arnhem which depicted Dutch life as it was in the past.  We learned how wagon wheels were built, how paper was milled, and had some great pastries. It was a cloudy and cool morning with occasional bursts of sunlight.  The grounds were beautiful and it was a great way to learn about dutch history.  We learned that the US Declaration of Independence was signed on Dutch paper and that New York was nearly called New Amsterdam.  As we walked from exhibit to exhibit you could hear the chatter of school children enjoying themselves in the natural setting.
Speaking of children, Phil,  the adventurer,  found his way to the old style bike section and took one for a ride. Later he would share that it was much harder than it looked which made me glad I didn't wrestle with one of the kids to get my turn. Phil often makes hard things look easy and there is nothing like a vacation to bring out the kid and wonder in us all.  Afterwards we had a variety of Dutch Pancakes for lunch which included both sweet and savory pancakes.  Yummmm!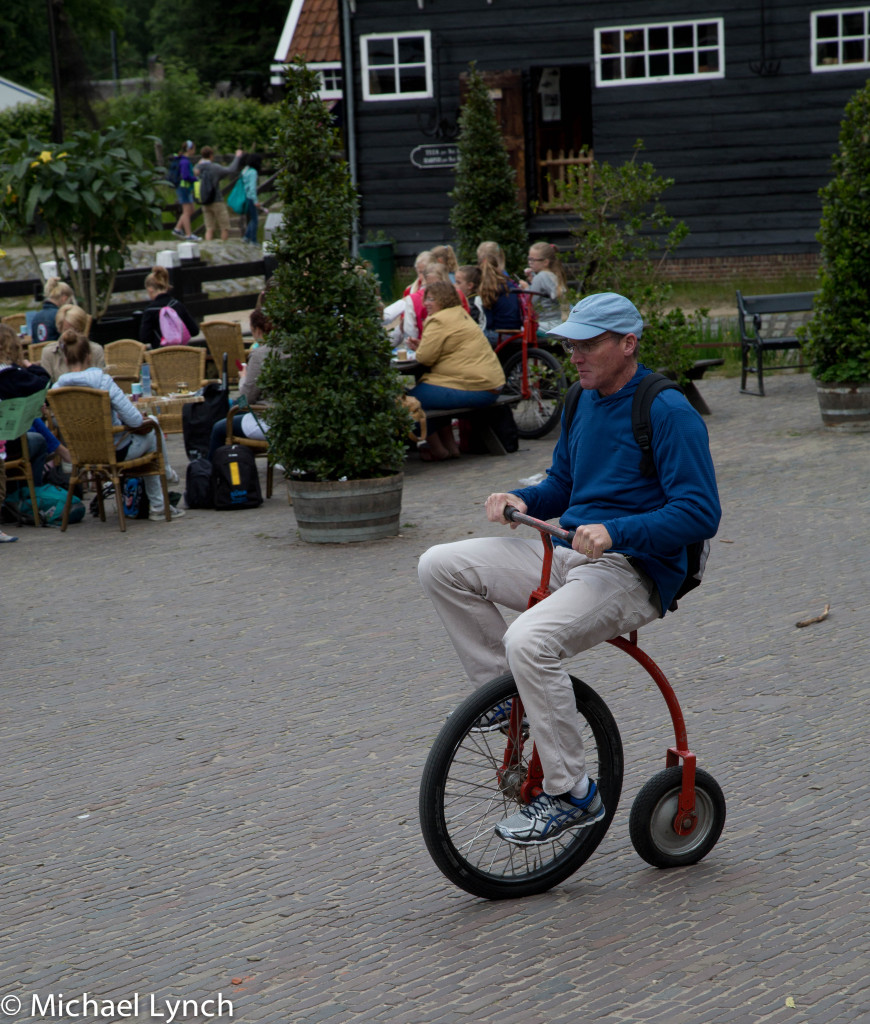 (Click on the images to view a larger version)