Roma
You Can't See Rome in A Day – But in 2 Days You Can See A Great Deal of the Eternal City
The trip all of a sudden feels like it is on fast forward.  We were packing once again and heading out early for Rome.  As we travelled south the temperature and humidity would continue to rise. We were happy to go with the flow even if that flow was sweat.
Dimitiri gave us some background information about Roma and pointed out hilltowns along the way.  Roma is a marvelous and big city.  It is filled with ancient sites while still being a major metropolis.  We would check in to Hotel Nardizi Americana.  The hotel had a small elevator so we would get used to walking up to the fourth floor.  This wasn't a bad thing as the extra stair work offset the pasta and gelato calories. More about stairs later in the scrapbook. The hotel was near Piazza della Republica, Termini, and the Roma Underground.  Again, a nice clean hotel with spacious rooms.
We were free for lunch and would meet to begin our Ancient Roma Tour in the early afternoon.  We ate lunch at a nice little lunch spot just up the street from the hotel.  We learned about the Roma underground and walked to the Colloseum to meet our guide who would take us through Ancient Roma.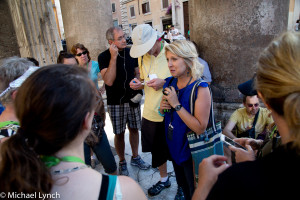 Francesca did a wonderful job of describing Ancent Roma and teaching us about the politics, history, and architecture.  We started at the Colloseum, went through the Forum and Pallatine Hill and ended the guided tour at the Pantheon. We learned that Romans demonstrated their power through their architecture using grand buildings to impress and intimidate other world powers.   Francessca was awesome and shared that by choosing the Rick Steves tours we were not toursists but travelers.  Tourists typically get off the bus for a selfie and the get back on.  Travellers walk the cities and learn about sites and are ultimately changed by the experience.  Again, one of the the benefits of the tour is that it was more like a class in many ways than a tour.  And travellers we are!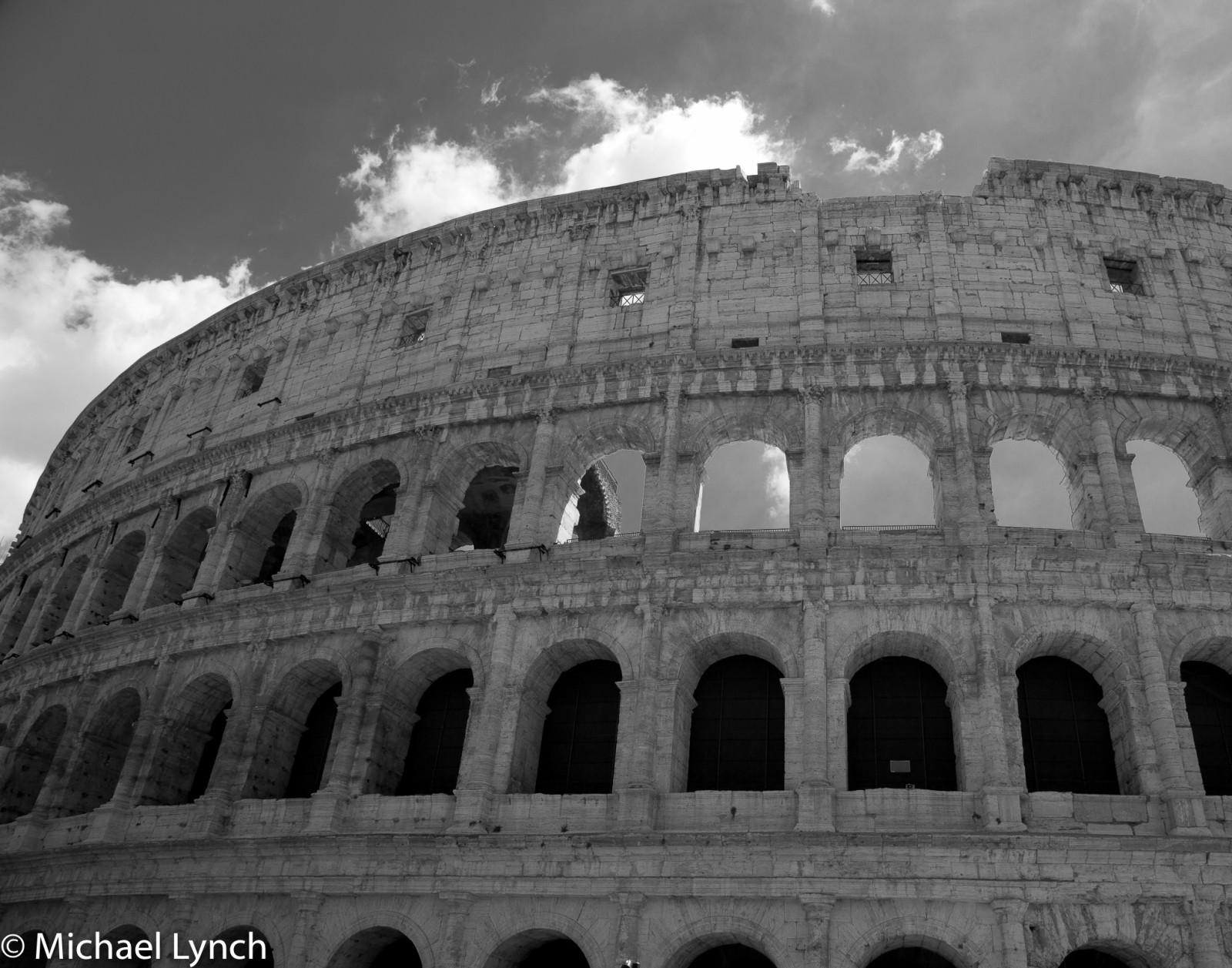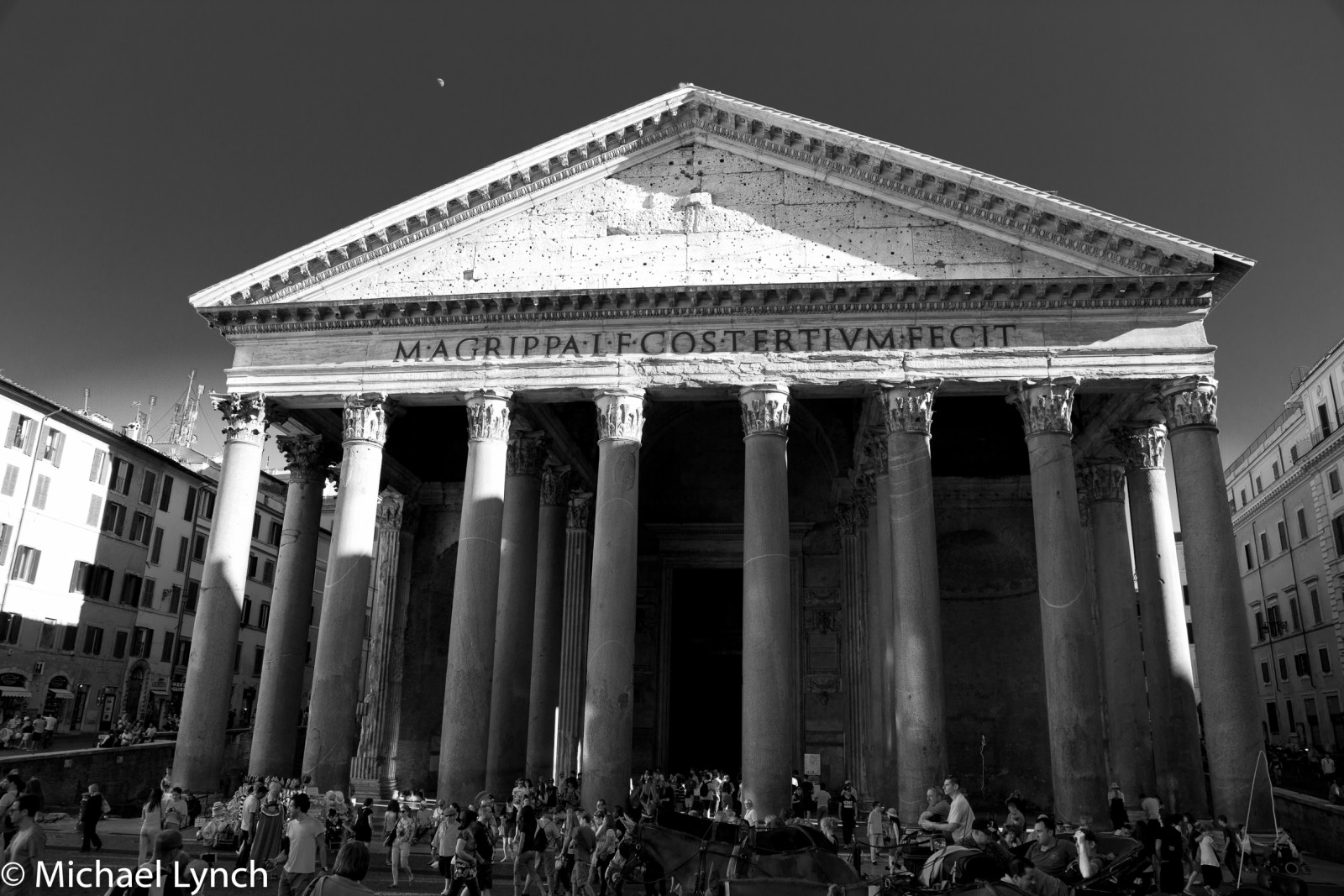 Dinner Steps From the Pantheon
We had a lovely dinner RIGHT next to the Pantheon and then Dimitri lead us on a flood lit walk of some of the key sights such as Piazza Navona and Trevi Fountain. Eventually we made it back to the hotel.
In the morning we would take the metro to the Vatican for our scheduled tour.  Dimitri advised us that there was a potential transit strike but not until after the morning rush.  And a strike there was.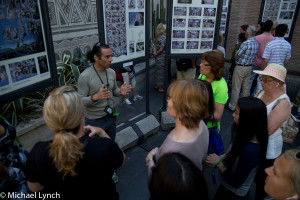 No problem for Dimitri who had arranged for Dirk to pick us up if there was a strike.  We toured the Vatican with our local guide who again was fantastic.  The Vatican is a great museum and place of worship but honestly it was hard to have a serene moment in the Sistine Chapel due to the crowds and security asking for "Silencio!" and "No Photos!" every few minutes. The Vatican Museum and St. Peter's Basillica are must sees nonetheless.  Dirk picked us up an we had an improptu tour of the streets and byways of Roma.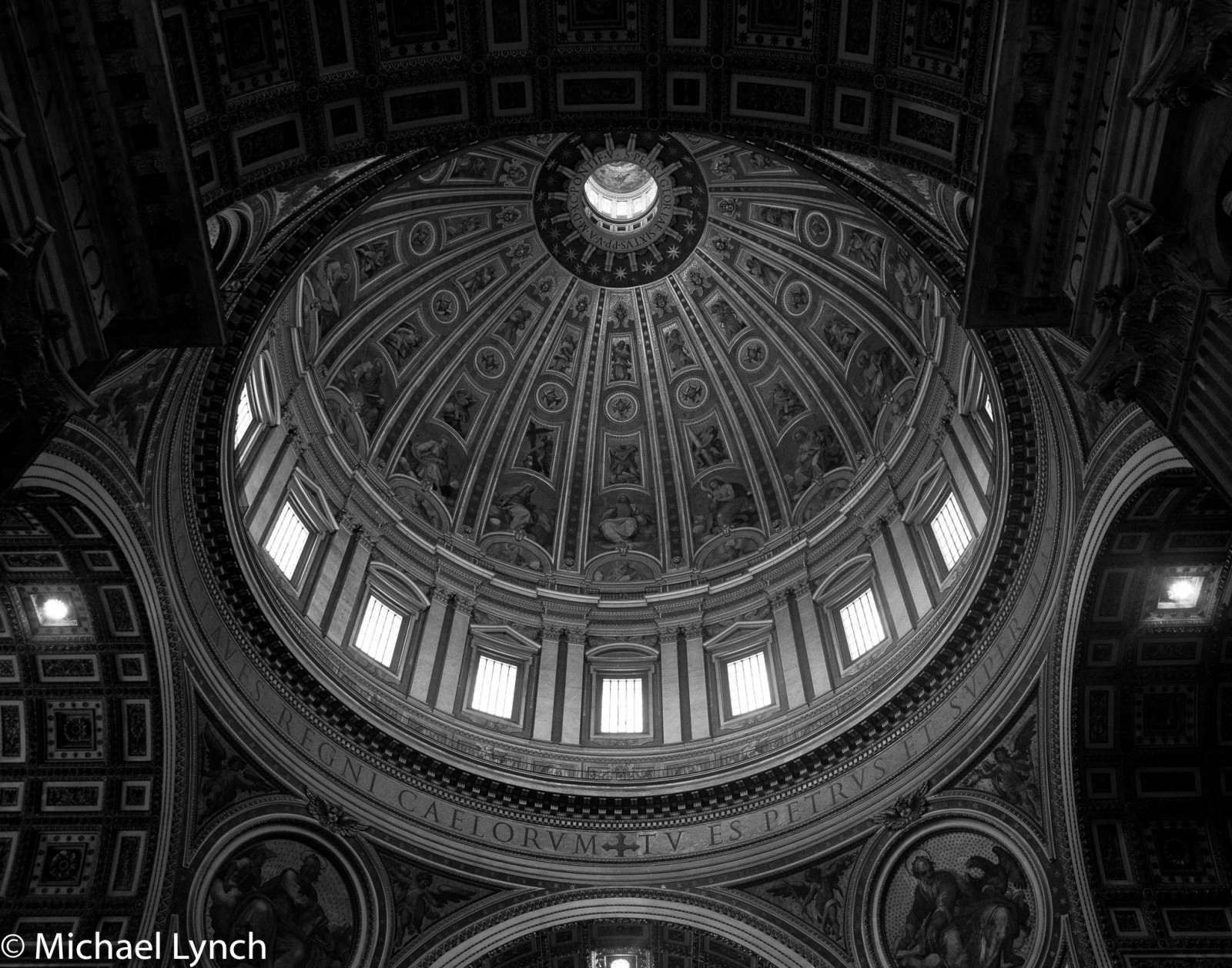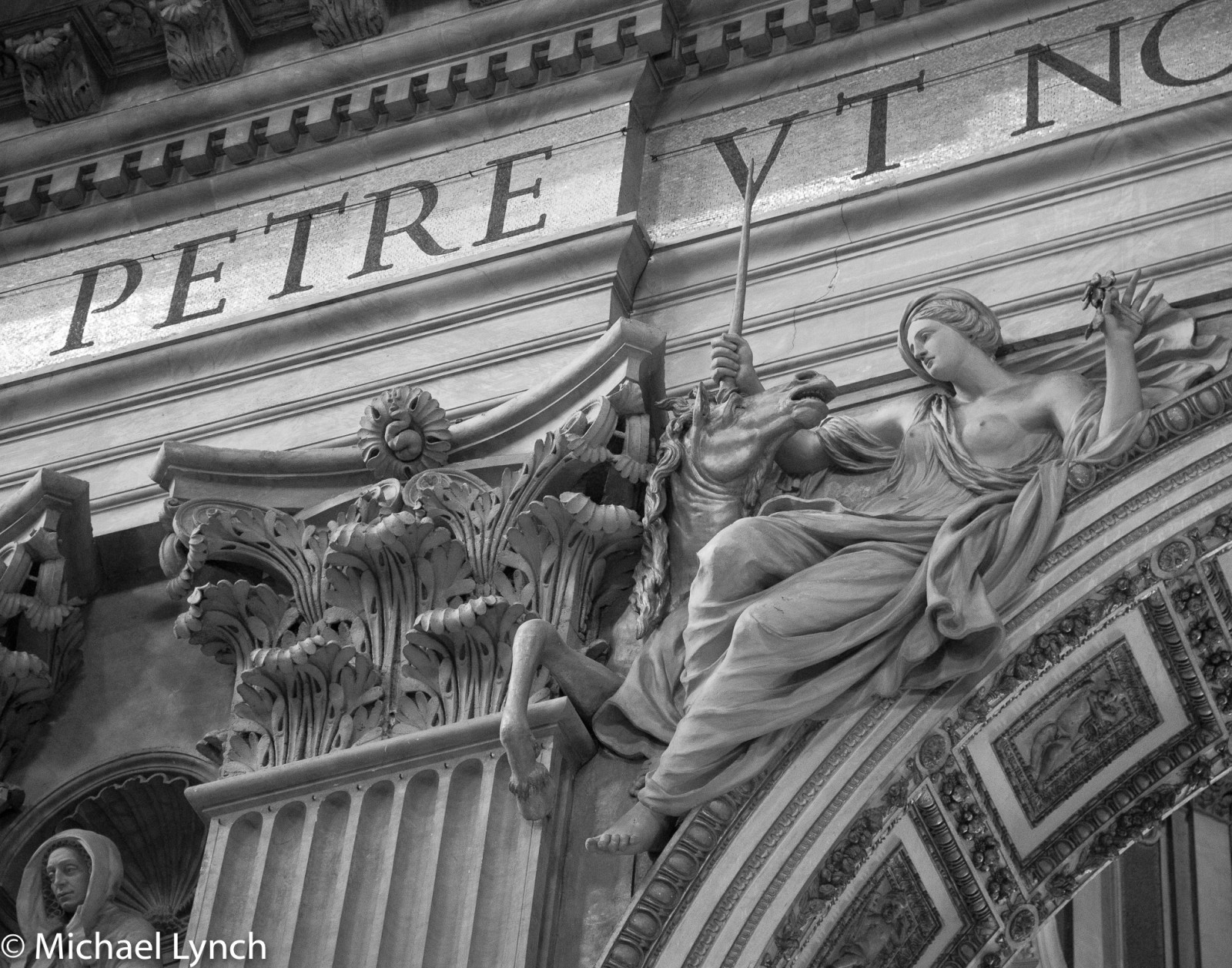 The evening was ours and after dinner we decided to walk back into central Roma.  We walked from the hotel to the Spanish Spanish steps just before sunset with Phil, Sharon, Mary, Fred, Mason, Erica and Amber.  We really don't have such widely used public spaces in Los Angeles.  It seems like there was a gathering place around every corner whether it was a fountain or a square.  The vibe and energy of these places is completely lacking in L.A.
Then we headed down Via Veneto towards Piazza del Popolo.  Via Veneto is Roma's Rodeo Drive.  Alas, we saw many of the stores we now see so ubiqitous in upscale malls.  The shopping and dining world is becoming so homogenized.  It is a bit sad as I enjoy finding unique shops and restaurants where ever I go.  But they are becoming harder to find. Nonetheless, as in Venezia and Firenze, we were pleasantly rewarded for wanding as we stumbled upon live music in Piazza del Popolo.  Several pop bands were playing and being interviewed by the hostess.  We didn't understand a word but there was great energy there and it was a great experience.  We went to the Piazza to see the obelisk and ended up seeing several bands. Not a bad evening. Then we headed back to the hotel to end the warm summer evening and prepare for our next journey to Cinque Terre with a surprise stop in Orvieto on the way back up the Roma to Firenze road.  Orvieto was on my list of places to visit and I had planned to visit in 2002 when I was staying in Assisi but missed the bus to Orvieto.  So I was excited to see the hill town I had read so much about.